Created by Julanna Lackó (http://laczkojuli.net) and me. (2014)
This work is a based on our research about behaviour of vehicle and bike drivers and pedestrians in different countries and cultures. This is a first installation is this isseu. Our goal is to create an interactive installation, a kind of game, where tha participant allowed to interact with one of the tree type of the element or object in random order. The simulated and abstracted environment is projected to the floor. The participant takes part in this situation with full body. Her/his behaviour is analised during the process of contact with the other elements.
In this installation we created an abstacted map, putted it on the wall. In front of it we placed an android tablet to allow of reach our selected video documentations.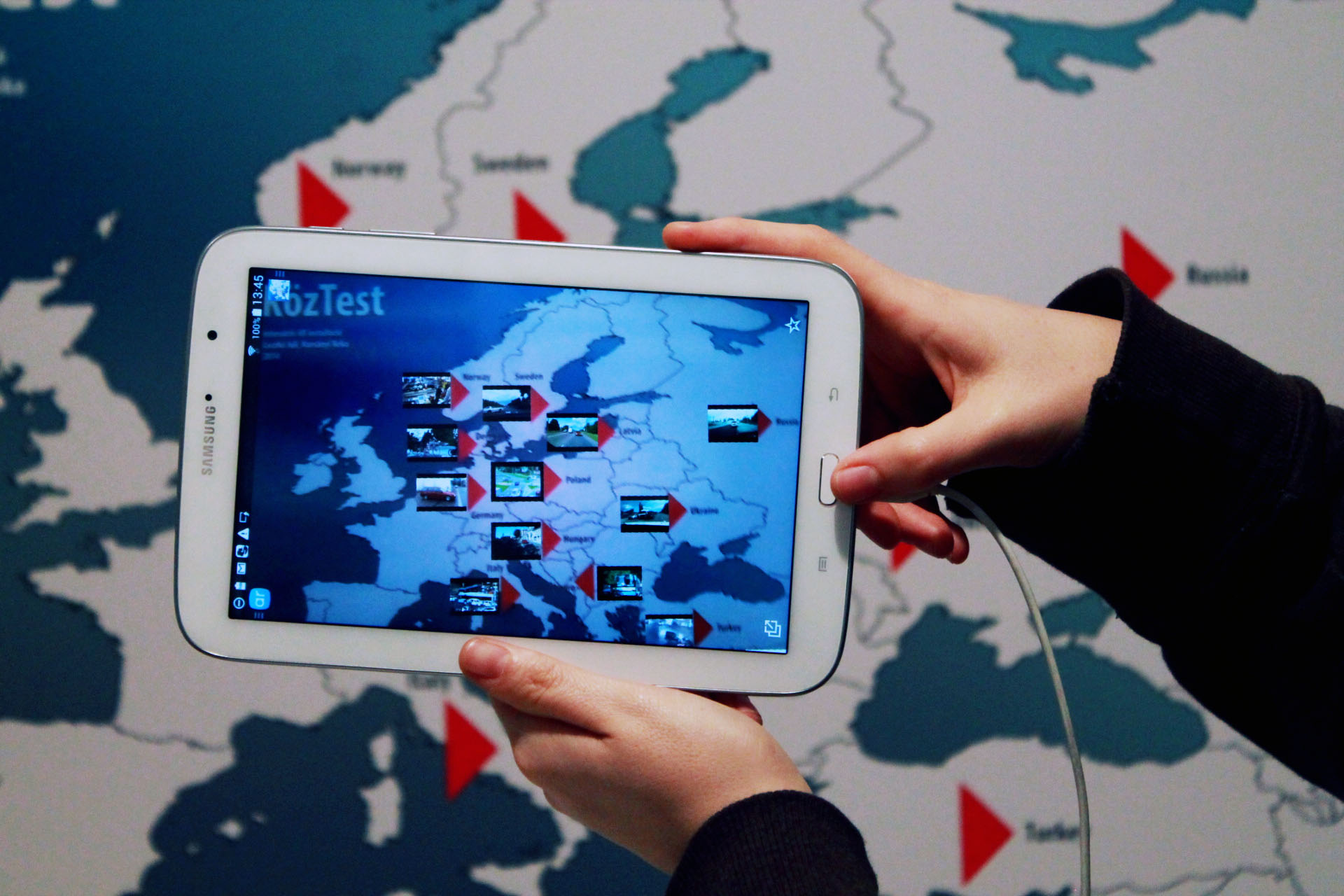 detail from KözTest with Réka Harsányi, augmented reality research on traffic behaviour, @A dolgok állása, 2014